GSN and Fashion Bug Want YOU To Live Like a Millionaire
Monday, October 31, 2005
One of GSN's highest rated shows ever, Who Wants to be a Millionaire, is getting it's own sweepstakes in partnership with Fashion Bug. SVP of Marketing Dena Kaplan announed "Live Like a Millionaire" today, Halloween day. "We are thrilled to partner with Fashion Bug stores during the busy holiday season to promote Who Wants To Be A Millionaire on GSN. Not only is "Live Like a Millionaire Sweepstakes" the perfect promotion to generate renewed excitement for Who Wants To Be A Millionaire, it will also remind people that Millionaire is on GSN every night," she stated.

How do you win? All you have to do is visit www.gsn.com or www.fashionbug.com to sign up. This will last from November 1st through December 31st. Also, Fashion Bug will be promoting to watch Who Wants to be a Millionaire every night at 8PM ET/PT. The top prize is two deluxe trips to Los Angeles and luxurious accommodations at the Peninsula Hotel in Beverly Hills along with a "millionaire makeover". Winners will also get a VIP trip around Sony Pictures Studios and dinner for two and two hot spots. Also, the winner will get a $1,000 shopping spree to Fashion bug, which totals to around $1,000. Tune into Millionaire every day and sign up to win!
posted by Alex Davis * Permalink

Howie Mandel to host Deal or No Deal
What's this? NBC giving ACTUAL NEWS about Deal or No Deal? An NBC spokesperson stated that comedian Howie Mandel will host the newest entry into the primetime million dollar game show genre. Mandel makes frequent appearances on The Tonight Show with Jay Leno and also had his own show, Hidden Howie, most recently on Bravo along with being featured on St. Elswhere for 6 years. Deal or No Deal will start production this week, although no air date has been set. However, rumors, and I stress rumors, from people close to the network have said that this will be a midseason replacement. (Make that your rumor control for the day)
posted by Alex Davis * Permalink

Indonesia's former dictator loves his Millionaire
Saturday, October 29, 2005
Indonesia's former dictator, Suharto, known for supposedly amassing billions of dollars during his rule, is apparently addicted to Indonesia's "Who Wants to Be a Millionaire?"

According to Suharto's granddaughter, Gendis Siti Hatmanti, "Grandfather often watches 'Who Wants to Be a Millionaire,' that is his favorite show."

Suharto, who the Transparancy International group considers the most corrupt leader ever, has suffered two strokes, of which doctors have claimed caused brain damage. This has prevented him from standing trial for allegedly gathering anywhere between 15 and 35 billion dollars for himself and his family.

[source - AFP via Yahoo!]
posted by Michael Stanton * Permalink

Rosa Parks GSN Tribute
Thursday, October 27, 2005
Sorry for the extremely delay in this. The snowstorm hit my area directly and I just got power back today. Civil Rights icon, Rosa Parks, regretfully passed away this Monday at the age of 92. To honor her, GSN will be airing two special shows this Friday, AKA tomorrow, during the Men of GSN morning classic game show block. At 9:30AM ET, GSN will air an episode of "To Tell the Truth", hosted by Robin Ward, featuring Parks as the celebrity guest. 12PM will show Rosa Parks being the question to an answer read by Martin Luther King III.
posted by Alex Davis * Permalink

Poker Royale: Battle of the Ages
Wednesday, October 26, 2005
Poker, like many "sports," is ever-evolving. The elements of style and play are always changing. The "Young Bloods," as the wily old vets like to call the under-30 crowd, has a different, rogue style of play. GSN is capitalizing on this strategic kind of play with Poker Royale: Battle of the Ages, premiering with two back-to-back episodes on Friday, November 4 at 10:00PM ET/PT.

Representing the poker masters are TJ Cloutier (six World Series of Poker bracelets), Dan Harrington (appeared at back-to-back final tables at the 2003 and 2004 World Series of Poker where he won over $2,000,000), "Miami" John Cernuto (three World Series of Poker bracelets), Barbara Enright (best all around 2002 Legends of Poker), Maureen Feduniak (1st Place 2003 World Poker Tour Ladies Night Main Event) and Wendeen Eolis (first woman to finish in the money at the World Series of Poker, 4th place at the World Poker Tour Ladies Night II Invitational).

Playing for the young poker stars are Michael "The Kid" Gracz (1st place 2005 World Poker Tour Party Poker.com IV and World Series of Poker bracelet winner), Dutch Boyd (tied for 11th place in the 2003 World Series of Poker main event), Erin Ness (second highest female in the 2004 World Series of Poker and 2nd place in POKER ROYALE: YOUNG BLOODS), Evelyn Ng (2nd Place World Poker Tour Ladies Night), Jennifer Leigh (22 year-old who has won five multi-tournaments), Kasey Thompson (Associate Publisher of All In Magazine).

Our lovely host will be John Ahlers, and he will be joined in the booth by professional poker player Robert Williamson III and sideline reporting by Lisa Dergan. This is the seventh edition of the Poker Royale series, and it's looking to be a good one.

Evelyn Ng = TEH HOT.
posted by Cory Anotado * Permalink

Can a New Poker Show Save GSN's Ratings?
Monday, October 24, 2005
CableWorld published GSN's ratings: a .3 with a 198,000 household count. This is the lowest since the changeover from Game Show Network to GSN. However, this isn't stopping them from debuting a new poker show that will hopefully lift the spirits of the TV poker industry. The new 13 episode show, "High Stakes Poker" (No, it's not Poker Royale), will be a game where each player has to pay their way to play.

Each person pays $100,000 just to enter, and each player can continue digging money out of their own wallets to continue playing. CEO Rich Cronin stated "The difference between tournament poker-even the World Series of Poker, with a $10,000 buy-in-and a cash game where a player can lose several hundred thousand dollars of their own money will be dynamic." Ian Valentine also said "They're playing with their own money and lots of it. This is real poker, and we will also capture the rarified milieu in which the high rollers live and play."

Now we are doing a new podcast and REALLY would love your input to this, so please email me at itiparanoid13@gmail.com or reply to this post. GSN's new .3 is one of the lowest they've had in a long long long time. What do you think is the reason for this? What do you all think could they do to improve this? I'll voice my opinion during the podcast.

Source: GSNN and TVWeek
posted by Alex Davis * Permalink

World Series of Blackjack Back for 3rd Season
Friday, October 21, 2005
Yes, you heard it right. GSN's original card series from the transformation, World Series of Blackjack, will answer the calls of hundreds of thousands of fans and have a 3rd season. According to a source in Washington, "I was riding the bus, and there was an advertisement for the WSOBJ at the Lucky Eagle Casino in Seattle WA. Complete with the GSN Logo." Even more, there is a website with it...

World Series of Blackjack 3 Qualifier

This season will have 40 people battling each other to take a share of $1,000,000. The entry fee is $85, but if you live around there, you could win $5,000 and a shot at possibly a hell of a lot more. Stay tuned to here for more info.
posted by Alex Davis * Permalink

Wheel of Fortune in your living room... again
Thursday, October 20, 2005

Wheel of Fortune is once again available to play in your home, this time in a seperate plug-and-play console. TV Games will be releasing the game that supports up to three players and also includes a single player mode for those lonely times. The controller contains a knob which will represent the wheel the players will spin. It is expected to be available at toy stores soon, and will cost US$19.99.

[source: thetoyguy.com]
posted by Michael Stanton * Permalink

Bil Dwyer to host I've Got a Secret pilot

As we've been covering, GSN is testing out a revival of the classic panel game show I've Got a Secret. We have recently learned that the host of the pilot will be Bil Dwyer, also known for his color commentary work on Extreme Dodgeball, the host of the PAX game show Dirty Rotten Cheater, and the Comedy Central robot-fighting series Battlebots. It is not known at this point if Dwyer will be the main host of the show if it is picked up. We will report any more details about the pilot as we get them.
posted by Michael Stanton * Permalink

I've Got A Secret Taping Date
Wow, we've been full of GSN news recently. The "ALL GAY game show WANTS YOU", as they say. Want to see a taping of a show that's hopefully like the 50s version? Well here's your chance. If you live in LA, call the ticket hotline at 1-323-957-3928. Invite your friends and family, or even total strangers if that's your thing, to go to The Production Group (address at the bottom) on November 5th at 2PM and enjoy TV's most recent game show revival.

The Production Group
1330 Vine Street
Hollywood, CA 90028

I've Got A Secret Craigslist Report
posted by Alex Davis * Permalink

Hoosier Millionaire No More
Wednesday, October 19, 2005
The Journal and Courier Online from Palmyra, NY reports in its editorial today that the Hoosier Millionaire game show has been given the axe. Reasons given for the cancellation include slowing scratch-off ticket sales and a general decline in interest.

The cancellation ends the 16-year run that Hoosier Millionaire had on television.

So Long, Lottery Show (Journal and Courier Online)
posted by Cory Anotado * Permalink

Your Worst Nightmare Casting
As reported a few days ago, GSN's psychological challenge Your Worst Nightmare was taping its pilot in November. Now, instead of reading about it here, you can try out in LA. All you need is a group of three: you and two of your friends/relatives. You will be forced to endure "a labirynth of fear" and face an array of horrific challenges all while staying in some of the scariest locations on the planet. The team that makes it out first wins the grand prize, which, according to craigslist, is cash. If you're 18 and have 2 people who want to compete with you, the link below is just for you.

Your Worst Nightmare Casting
posted by Alex Davis * Permalink

GSN Tapes Pilot Part 2: I've Got A Secret
Tuesday, October 18, 2005
Remember hearing about the all new I've Got A Secret with the all gay panel? Well, GSN is going a step further now and wants you to try out for it. If any of you watch The Real Tonight Show with David Letterman, you might see where he is going. GSN is looking for "Stupid Human Tricks" for a new segment on the show. If you have anything interesting at all, GSN wants you to contact them right now. The only stipulations are that it must be fun, unique, and safe.

Sign up now!

Editor's note: Damnit, Alex, check your links!
posted by Alex Davis * Permalink

GSN Shoots Nightmare Pilot
Monday, October 17, 2005
As we reported ages ago, GSN gave out a bevy of show ideas that they will be making pilots for and attempting to get to the network. One of them, at least my personal favorite from the list, is close to pilot stage. "Your Worst Nightmare" is a horror game/competition show where two teams of players attempt to escape from some of the scariest locations on the planet. The first team that does it wins the grand prize. It was described as "not unlike World's Scariest Places from Fox Family". GSN has informed us that they will be taping a pilot for the show in November which it will then go through the screening processes. If it gets picked up, viewers should be getting the piss scared out of them in a game show sense in late spring/early Summer. No host has been named. However (time for one of my wonderful guesses), I remember on the old TVTome.com that CBS had a pilot almost exactly the same as this but with Freddy Krueger as the main theme of it. They could have possibly kept this. We'll be getting more news about this show in November.
posted by Alex Davis * Permalink

Australia FINALLY has a Millionaire!
281 shows. 6 years. No one had ever conquered the 15 questions of Who Wants to be a Millionaire (Australia), although some came close, winning $500,000. However, the first person who had the guts to go for it, Rob "Coach" Fulton, became the richest person in Australian quiz show history as he was the first to win $1,000,000. His question:

Which of these popular 60s TV shows premiered first?
A: Bewitched B: Get Smart C: Hogan's Heroes D: I Dream of Jeannie

He correctly guessed A and cashed in on the $1,000,000, something not seen in the USA since the first season of Who Wants to be a Millionaire's syndication run with Meredith Vieira. Please follow the clip below to see the wonderful clip, courtesy of the Australian Game Show Page.

Australia's First Quiz Show Millionaire: Scroll Down to the Millionaire Section to View
posted by Alex Davis * Permalink

Great Catch: A New Dating/Game Show
Saturday, October 15, 2005
Well this is an interesting idea. There's a new dating/game show coming out (and I use game show wholeheartedly in this case) called "Great Catch". According to my source from the show, here's the drill.

"Its a dating game show with stunts, to reach the date. Set in a studio, 25 yards like a football field, 3 contestant's will answer questions each questions they get right, they move 5 yards, miss it, move back 5 yards, You can challenge a player who is ahead of you, anything goes, the bigger the yards they need, the harder the challenge. (dating game, mixed with survivor)."

So we have some trivia, some reality challenges, and a dating show: something that could quite possibly make everyone happy. When there is a contestant call, we'll be sure to tell you.
posted by Alex Davis * Permalink

TVLand Starts New Game Show
Friday, October 14, 2005
TVLand is apparently going back into the world of original programming with another "game show". This new one is called "Jump the Shark", based off of the hit website and book. The show is taping on November 5th at 2PM ET and is looking for audience members to watch. Live in NYC? Want to see it? Click the link below. Whether this will be a half hour/hour show or the little few minute programming bumps inbetween commercials is yet to be known.

Jump the Shark Audience Member Search

Jump The Shark Update: This comes from our friends at www.tvtattle.com: "Jump the Shark" creator Jon Hein e-mails: "It's true that we're taping a pilot, but it's a panel show (think Politically Incorrect for Pop Culture) not a game show." [Editor's Note - Craigslist has this listed as a game show, which is why it was posted here. We'll have to see how it plays out. I'd like to see this as a game show. -Anotado]
posted by Alex Davis * Permalink

*Sigh* Here comes Big Brother 7
Thursday, October 13, 2005

Too bad the ratings are not as bad, because this show won't die. According to TVTattle, CBS has renewed their "hit" reality show Big Brother for a 7th season. Julie Chen will return, and executive producer Arnold Shapiro quite bluntly stated "This is the earliest we've gotten a renewal" as if we were 5 years old and could not tell. They state that the early renewal will give them more time to make up more surprises, oh joy. Big Brother was created by Deal or No Deal company Endemol. Suddenly Endemol is sounding like a bad sign for TV..... (end 'em all).
posted by Alex Davis * Permalink

GSN Schedule Update
GSN's throwing a few changes at you coming up. Greed will be seen on Saturdays at 7PM ET/PT. Classic fans will be happy to see an hour of The $100,000 Pyramid at 5-6PM ET/PT on Sundays. Millionaire will also be airing at 6PM ET/PT on Sundays. So people who are complaining for some reason about The Amazing Race, two hours of it are gone.
posted by Alex Davis * Permalink

$100,000 Pyramid Marathon on New Years Eve
Wednesday, October 12, 2005
If classic complainers from the GSN boards don't get to thanking the network for this one, then they have no right to complain. In honor of Dick Clark returning to the his usual spot of New Years Eve's celebration, GSN is going to air a $100,000 Pyramid marathon from 12PM to 6PM ET/PT. Here are the episode numbers and celebrity listings, courtesy of GSN.

12:00PM- Ep. 359: Lynn Herring/Paul Kreppel
12:30PM- Ep 211: Joel Brooks/Shelly Smith
1:00PM- Ep. 261: Abby Dalton/Jamie Farr (Jamie sings during show)
1:30PM- Ep. 306: Mary Cadorette/Nathan Cook (First show celebrating 14 years on the air)
2:00PM- Ep. 281: Lauri Hendler/Stuart Pankin ($100,000 Win Episode)
2:30PM- Ep. 251: Nathan Cook/Tesesa Ganzel (Exciting last second win)
3:00PM- Ep. 295: Charles Siebert/Vicki Lawrence-Schultz (Vicki leaves because of poor playing)
3:30PM- Ep. 249: Anita Gillette/Howard Morton
4:00PM- Ep. 209: Henry Polic II/Jo Anne Worley (Dick tries to sing like Jo Anne)
4:30PM- Ep. 202: Meg Bennett/Nipsey Russell (Nipsey recites poems like he does on every episode)
5:00PM- Ep. 194: Howard Morton/Teresa Ganzel (4th day of $100,000 tourney, no winner)
5:30PM- Ep. 199: Audrey Landers/Charles Siebert (Next week of same tournament gives a $100,000 winner finally)

All captions, episode numbers, and celebrities are courtesy of GSN. They are all from the 1986/1987 season. Not only that, and GSN Buzz people pay attention, no bumpers. Let me repeat that for the first time in Buzzer history in big text so you all may stop complaining:

NO BUMPERS

. Be sure to check it out on December 31st, 2005.
posted by Alex Davis * Permalink

India's SET to air Deal Ya No Deal
Tuesday, October 11, 2005
Deal or No Deal isn't just coming to America this season. Sony Entertainment Television announced that they will be airing

Deal Ya No Deal

in India, which is the classic formula from the Endemol international hit. The prizes will range from an undetermined small amount to Rs 10 million. It will be hosted by R Madhavan, an actor.

Source: IndianTelevision.com
posted by Michael Stanton * Permalink

Louis Nye Tribute on GSN
GSN will give a Black and White Overnight marathon to the late comedian Louis Nye. He was first seen on "The Steve Allen Show" and was most recently seen on an episode of the hit HBO comedy "Curb Your Enthusiasm". The tribute will be on October 15th at 3AM and 3:30AM ET/PT. Here are the episodes.

3AM- I've Got a Secret (Host: Steve Allen)- 1964 (Color)- Bess Myerson, Betsy Palmer, Bill Cullen, and Henry Morgan

3:30AM- Beat the Clock (Host: Jack Narz)- 1972 (Color)- Louis Nye will be a celebrity panelist
posted by Alex Davis * Permalink

Deal or No Deal news?
Sunday, October 09, 2005
This is just a posibility from a friend at the taping. While the host, airdate, or elimination format has not been given away, the money possibly has. Supposedly as of now, the money will go from one cent to $1,000,000. Quite a large difference. In Australia, at least in primetime, the chain went from 5 cents to $2,000,000. We'll get the rest of the news for you as it comes.
posted by Alex Davis * Permalink

Jeff Probst to quit Survivor?
Thursday, October 06, 2005
E! Online is reporting that at the end of his current contract with CBS, Jeff Probst will leave Survivor, a show he has hosted throughout the series' American six-year, eleven-series lifespan. Probst says that he desires to settle down with his girlfriend, former contestant Julie Barry. He cited the constant traveling related to the show and an increase in his relationship with Barry as reasons for leaving the father of the reality show craze.

CBS has not yet confirmed nor denied the report.

(source: E! Online)

posted by Michael Stanton * Permalink

Hypnosis dating show pilot ordered by NBC
RUMOR HAS IT: The following information is rumored to be true. Buzzer! and its affiliates will not be held responsible if it does not turn out to be true or valid.

GameShowNewsNet.com reports that NBC has ordered a pilot of a new reality dating show called "Groundhog Date," which will allegedly feature one gentleman and one lady on three dates. The catch is that the lady will be hypnotised into believing that each date is the first with him. Between each date, the man will improve his approach, and after the third and final date, the hypnotist will bring back the lady's memories of all three dates. She will then decide whether she will continue seeing the man or not.

I would take this with a grain of salt. Or three.
posted by Michael Stanton * Permalink

More Deal or No Deal Contestant Calls
Well, apparently they are finally going ahead with Deal or No Deal in full swing. The game show news site's favorite buddy, Craigslist.com, has put up an "open call" for contestants. It still states that no trivia questions will be used, so how the elimination portion of the game will be handled is anyone's guess. If you want to be TV's next Millionaire, here's the link. Get out there and win some money!

DoND Open Call
posted by Alex Davis * Permalink

OMG WHEN IS SURVIVOR?
Wednesday, October 05, 2005
Keep your pants on, Homie G. Buzzer's on top of it. On the left, under the archives, on the sidebar (over the river and through the woods) we have a new, albeit skimpy Game Show Schedule. We're working on making it better. But for now, enjoy those BRAND NEW EPISODES!
posted by Cory Anotado * Permalink

Fab-tabulous! Broadway hosts a game show
Tuesday, October 04, 2005
Superstars of Broadway (well, as superstarish as a Broadway superstar can be) are coming together to play everyone's favorite drama-themed game show,

Play on Broadway!

Actors and audience members will play alongside one another on October 16th in the (ironically off-Broadway) Laura Pels Theatre. They will be playing for various prizes donated. Proceeds will go to the T. Lundquist Benefit Fund, Fractured Atlas and the Actors' Fund of America, charitable organizations assisting the theatre and those involved with it.

Tickets are still available for the performance. They're $75 for mezzanine, $150 for rear orchestra, of which $75 is tax deductible, and $275 for front orchestra, of which $200 is tax deductible. The front orchestra tickets also include admission to the exclusive post-show celebration, held at Balzano's, which apparently is a pretty nice place.

If, for some reason, you're interested in going, go to TheaterMania.com or call (212) 352-3101 to order tickets.

Source: Yahoo! News courtesy Playbill Online
posted by Michael Stanton * Permalink

GSN Schedules Nipsey Russell Memorial
On the week of October 10 (That's next week, if you're keeping score at home), GSN is showing a week of Nipsey Russell episodes of Match Game, from 3:30-4:00 ET/PT. The episodes will span 4 years of Nipsey's run on Match Game, the years of 1974 through 1978. Russell passed away on Sunday in New York City. His illustrious career included a role in the movie "The Wiz" with Michael Jackson and on various game shows, including "Pyramid" and of course, "Match Game."
posted by Cory Anotado * Permalink

Look, Feel, Found Glory
Monday, October 03, 2005
Common Bonds for $600.

After much deliberation between Mike, Alex, and myself, we have determined that "Around the Bend" by Pearl Jam is a crappy song. While Mike and Alex were determining how crappy indeed "Around the Bend" by Pearl Jam really is, I snuck into the back and changed the site around.

Seriously, it was all three of us who changed the site around. It's less graphics intensive in terms of interface, and everything is much cleaner all around. Besides, blue is *sooo* TVGameshows.net. We're not them. :-D

So, if you have comments, positive or negative, please leave them. If you leave positive ones, then we we'll get back to you on them. :-D
posted by Cory Anotado * Permalink

GSN raises Casino Night with the Rolling Jackpot
Like GSN? Like their Casino Night? Like cash? Well, GSN has a great new thing for you. Starting the same day as Poker Royale: The James Woods Gang VS The Unabombers (Friday, October 7th from 10PM ET/PT till midnight), GSN will be showing brief 6 minute interstitial during commercials. In these breaks, the two new hosts of Casino Night, Matt Iseman and Ms. Casino Night, AKA Alysha Wheeler (Pictured on the right), will be driving in their 2006 Hummer by General Motors through Vegas looking for people to play games with.

The Hummer will transform into a mobile gaming and prize rig. It will scower Vegas through many famous spots and landmarks. When it stops, it will take a random walker and allow them to play a trivia game. If successful, they can win $1,000 in Palms Casino chips (Where Celebrity Poker Showdown is taped), or more Sony products such as a PSP, and TVs. However, they still have the chance to get, and I quote from GSN, "zonked" and win possibly a discount at a local wedding chapel.

Here's where the viewer will get to interact. Every week, a $5,000 prize will be offered to a random GSN member from host Iseman. These random winners MUST be registered to the GSN Rewards program and claim their prize on the following day.. If they don't, next week the jackpot will "roll over" in addition with another $5,000. This is a 10 week promotion, which means you could potentially walk away with $50,000. Dena Kaplain of GSN marketing stated "We think our new 'Casino Night' interstitials are a fresh concept that will further engage and reward our loyal viewers. Our viewers will not only have fun watching our entertaining poker programming, but will enjoy the night's host Matt Iseman as he brings his unique charm and sense of humor from the Vegas Strip, providing the chance for one viewer to possibly win $50,000. This added bonus of winning the rolling jackpot also brings extra excitement to our core audience who love to watch and play games." Watch on October 7th at 10PM ET/PT for your chance to win more than $5,000!
posted by Alex Davis * Permalink

Who Wants to Be a Chem Major?
The University of Buffalo is using clickers in the style of Who Wants to Be a Millionaire's audience voting system in chemistry classes. Approximately 4,000 students attend the chem courses in Buffalo, New York.

The buzzers are used to poll audience knowledge on answers to questions. According to Professor Troy Wood, sometimes the class is leaning heavily towards one answer, and sometimes they are split nearly evenly.
When my students are split in how they're answering my questions, then I have to step back and think about it. If fewer than half the students can answer the question correctly, then they're not getting it.
Class size has grown 30% since Wood started to use the game show clickers.

Source: WebIndia123
posted by Michael Stanton * Permalink

RIP Nipsey Russell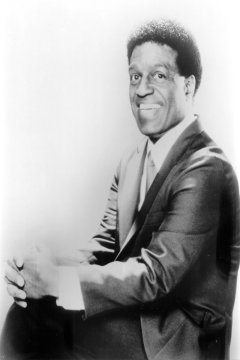 The Poet Laureate of Television, Nipsey Russell, has sadly passed away. He was pronounced dead, reported by NYC ABC, yesterday afternoon at Lenox Hill Hospital. Russell was famous for many game show appearances. He has been seen for over a decade with his apperances on classic Match Game on GSN. He was 83 at the time of death.

Pro and con are opposites,
that fact is clearly seen.
If progress means to move forward,
then what does Congress mean?
--Nipsey Russell
posted by Alex Davis * Permalink

And the new TPiR Game is....
Saturday, October 01, 2005
Balance Game. No, before you go rush to your church to pray, it's not the old one (read the rules here). We at Buzzer have no idea what the rules will be, though. We've heard rumors that the game play will be totally different, but if it doesn't involve a balance of some kind, then they lost me. They can't balance a check book or we'd have Check Game all over again. Not only that, but this will be the 100th pricing game entered into the 34 seasons of The Price is Right, how exciting.

Oh, one final comment. In response to this, Pacdude would like to say "WTF THEY RAN OUT OF IDEAS"
posted by Alex Davis * Permalink

CONTACT INFORMATION
Previous Post
Archives
Links
Powered by